The planet is tipped on its axis right now. The Coronavirus pandemic – which began in late December in Wuhan City in the Hubei Province of China – has now forced many of us to live in lockdown, per the government's succinct directives.
If we didn't already spend a lot of time online, now we are practically welded to What'sApp, Instagram and TikTok – between carrying out our 9-5 jobs in the #WFH initiative.
And while it's an essential time to be informed of the minute-by-minute changes, we can be productive beyond forwarding comedy-tinged corona content, adapting F45 workouts to our living room space and perfecting our quarantine cuisine skills.
Now, as we continue to flatten the curve with more solitary time at our disposal, it's imperative to rethink the world we have lived in and the world we will be re-entering. For businesses big and small, Coronavirus needs to be treated as a once-in-a-lifetime opportunity to re-evaluate everything from carbon footprint, employees working from home, the opportunity for digital transformation and above all, the core messaging of what legacy businesses can, and must forge in an uncharted future.
What Coronavirus has taught us already is that digital is our lifeline. But we knew this BC (before Coronavirus). However, the worlds we have curated in the past very much existed in their own echo chambers, where beliefs and convictions were strengthened and spread within a closed and traditionally pre-ordained system.
Coronavirus has created an unexpected global captive audience, and a sudden irreversible cultural shift of acute self-awareness and impact worldwide. We have no choice but to watch and listen to each other in a now much quieter and subdued universe. Coronavirus has revived the dying aptitude of paying attention.
We are no longer in an echo chamber. With physical social distancing at play, the digital landscape is porous, seeing everyone huddled online, participating in virtual versions of IRL experiences.
Businesses are having to insulate themselves by rapidly rethinking how to operate and survive in this brave new digital world – forcing long overdue digital transformation, change processes and operational realignment. This means, their voice, message and engagement strategies are more important than ever before. With the world's gaze upon them and in the midst of the sequestered chaos, how will they effectively and appropriately engage? Better yet, what's the substantiation of the new foundation they will need to build on?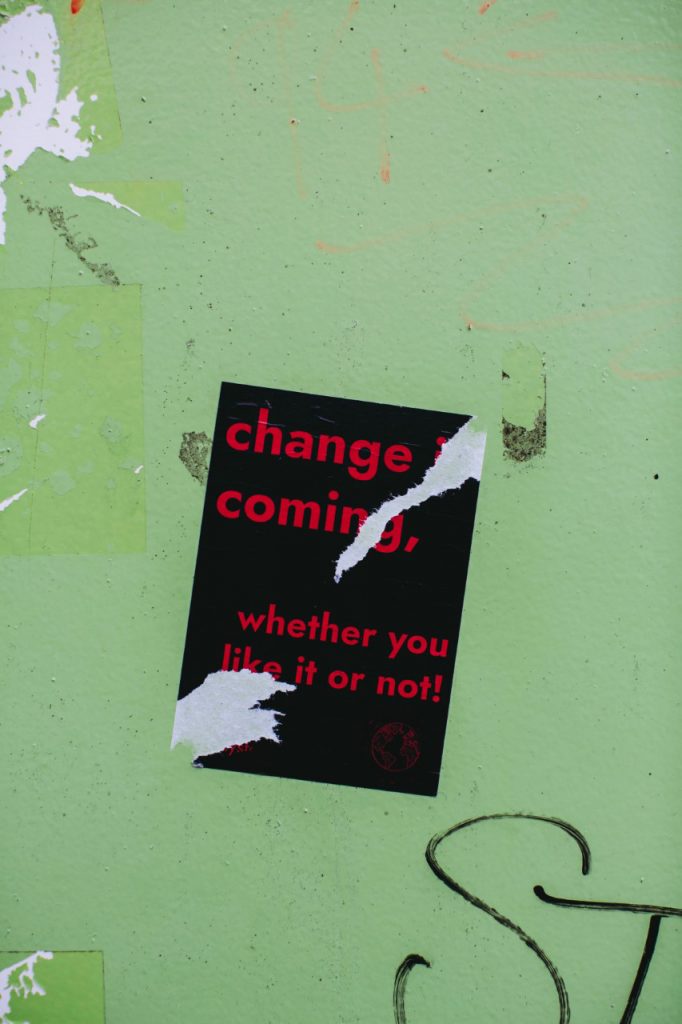 While revenue generation is derived from products or services sold to clients, the real value has always been in the relationships built with those customers. It's that connection, which yields the best long-term rewards, but what does that look like now in the eye of the pandemic and how will it need to be evolved going forward post Corona?
Relationships post-Corona

As a strategic communications company, we've long understood the fundamental value of amplifying a voice and refracting that expression through the right prism. Powerful story-telling is tantamount to any captivating narrative – so producing emotionally responsive content may seem to be the most compelling move businesses can make right now– where being seen and heard is a guarantee. But is that really the right response for the company or brand and how do you know? What might the long lasting repercussions of hastily pushed out content, in the pursuit of short-lived gain, without clear strategies backed by data be? We all need to reflect and ask ourselves: What holds meaning? What will have staying power – during and after Coronavirus? What will make us present, engaged, relevant and active? How can we have a wanted and heard conversation within the parameters of global martial law? How will we respond – not react – in a compelling, trustworthy and supportable way? What do we, or should we, care about now?
Prolific idea creation and real corporate ideological change needs time. There is time. We have time. While the world is taking a much needed respite with bluer skies, clearer water and purer air, it's the right time to start getting the answers to these complex and often deferred questions. Questions we've been answering for the better part of a decade, with clear strategies, technological roadmaps and authentically creative messaging and narratives – creating not only thriving legacies but employee and public purchase, community partnership and robust legitimacy. This is what is needed now.
The world we are leaving behind was caught in an anxious impulse – the one we are entering into is now devoid of surface skimming content and shallow headline glances, and yearning for true understanding through community outreach, meaningful support and thoughtful conversation. How are you going to give them that?
The adage: 'if it ain't broke, don't fix it' has historically held businesses back from introspection.
Well, consider it broken.
Now is the time to reinvent. To shift perspective, to address what has been neglected. A time to detach from old habits. This is the world inviting everyone to jumpstart on change.

Evoke International.