Over the years technology has grown from a few devices and platforms that have understudied in-person processes, to now being entire environments in which we function. And now, with governments enacting stringent policies advising virtually every 'non-essential' industry to work from home, we are having to tap into resources online and become dramatically more reliant on digital platforms.
Just like the pandemic has rocked our world, so too now has digital.
If digital platforms have not been your modus operandi to date, we appreciate it can be an overwhelming maze of remote management tools at your disposal. The sudden increase in working from home is presenting an overwhelming amount of choices. Startups which have been gaining recent popularity, such as Slack and Zoom, are offering their tools for free, in the hope that people who start using them, and becoming reliant on them during the crisis, may carry on once normality returns and workflows re-adapt. Ahead of the inevitable digital transformation we are currently hurtling towards, we've done our part in scoping out some of the more popular platforms and processes available for desktop and mobile app access – why and who they are most effective for, and some considerations for what will work best for remote teams not only today but for tomorrow. What you put your efforts into today, should be able to grow, adapt and carry you forward into the future, so as not to duplicate/waste effort or interfere with operational flows. Consider carefully, which tools work may work best for you, the team, and company at large moving ahead for project management, file storage and most importantly, communication.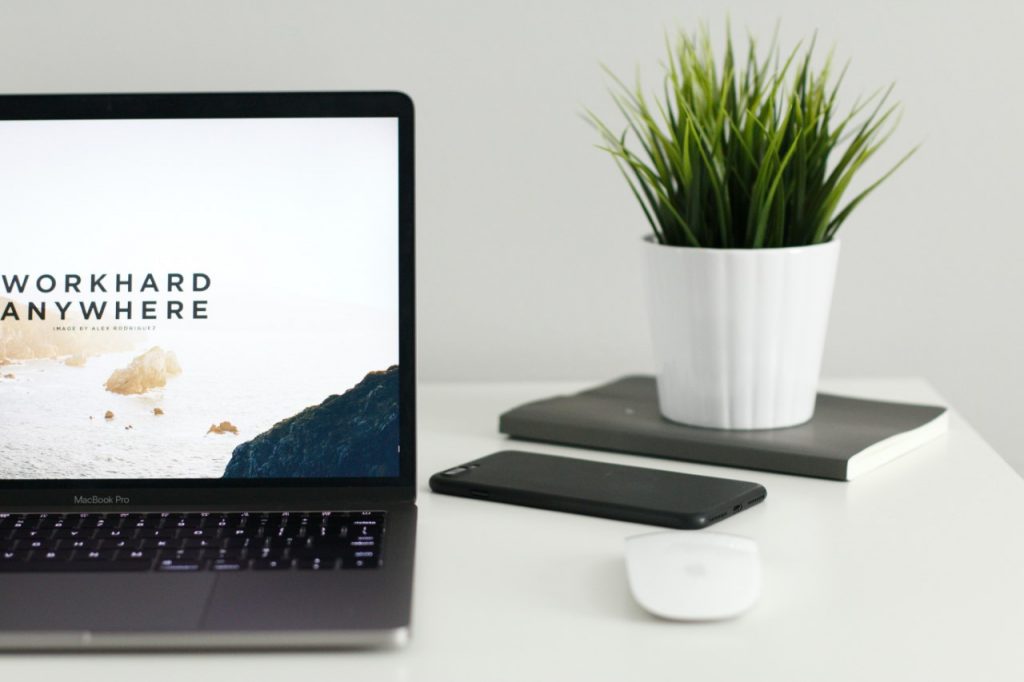 Pros
This is the management tool best employed by smaller companies or individual teams within larger corporations – the BBC, Vodafone and Marks & Spencer all use Slack. It is best placed to help home workers quickly recreate the sort of in-person chat they had in the office – which reduces the shock from IRL to digital. And you can very easily be a part of multiple workspaces at one time.
The workspace is handled by tags rather than titles. So for example, you maybe having a conversation about a blog post you're writing for a client but in the midst of the discourse someone suggests the social team cross-pollinates this content to the in-house blog, too. You have the ability to '#' tag another conversation space which will add the comment right there into the chatter, ready to be commented on by the social team
In short, Slack allows you to create a very integrated system where employees are as much in the know as you want and need them to be – and your data within the platform is always protected thanks to great security.
Cons
As with any online platform where there are many channels to move between, there are distractions. Many businesses have free/open Slack channels that they use like an open forum for general chatter – positive and indeed negative, so the potential for diverted attention can be high.
There is also minimum file storage. When files are sent through Slack instead of email, it can be frustrating because you only get as much storage as you choose to pay for as a company, so Slack slowly deletes files over time.
Pros
Zoho shines best as a CRM solution in the market – and has very reliably become an industry standard. Companies can subscribe to a paid plan or free trial plans based on their needs. The software performs the various core functions of customer relationship management and gives excellent results to the business owner.
Zoho's approach to modular construction of your package means it is a viable solution for a myriad of business' trans industries. And the ongoing support and development of the Zoho architecture is very good as it often upgrades with new and innovative online tools.
Cons
Fundamentally, Zoho is expensive – but effective online solutions do come with a price tag – especially if you want to attain a truly robust system. For example the 'Marketing Suite' which is tantamount to MailChimp comes in at a minimum of $35 per month. Add to that their 'Social Management' offering, which for an agency, costs $195 per month.
Although Zoho's 'Projects' Suite offers a great range of tools for project management, time-tracking and reporting, for any decent sized team or client base the minimum cost is $50 per month. But, 'Projects' does offer a few bells and whistles the other management apps do not, such as Gantt charts for project management and timelines.
Pros
Trello is a project management software that utilizes a three-tier information system. This system comprises of boards, cards, and lists.Whatever your project may be, Trello helps you create a board with individual lists to help you manage all those little tasks that are a part of your overall project. Trello interacts directly with Slack too. You can easily post your content right to your remote office without having to duplicate anything at all.
Trello doesn't disappoint when it comes to notifications. You will never miss a task. Whenever a task is removed, commented on or updated, you will receive an email notification. If you are a mobile user, you will, of course, get a push notification.
Cons
Although Trello can hold a number of attachments, these attachments are limited to 250MB per upload, should you be a gold member. The issue is that you only have a 10MB per upload allowance if you are a basic member. And another ongoing issue with Trello is you cannot edit a comment on the card. Once a comment is posted and saved, you will only get the option to write a new comment rather than edit the original one.
Pros
Despite the sheer volume of digital project management tools out there, Asana is considered to be one of the more complete project management platforms – and its large user base attests to just how useful the software is.
One major pull factor for Asana is the fact that they offer a free plan. We're not talking about a free trial either (everybody offers those). While their free plan doesn't provide access to all of Asana's great features, it provides enough for smaller teams on a budget to get quite a bit of utility out of Asana.
And integrations with other apps is the name of the game for Asana. Slack, Salesforce, and Microsoft Outlook are some of the big names that can seamlessly weave into the mix.
Cons
Projects can get a bit complex. Because Asana offers many great features, their projects can get confusing. If you aren't a more seasoned project management veteran, or you simply don't need all of the features Asana offers, you may be better off with a simpler platform like Trello – as above.
Oddly, Asana only allows you to assign project tasks to one person. This may not be an issue for your team, but if you know you're going to want multiple people to potentially knock out a task, it will be limiting.
Pros
It seems everyone is utilizing Zoom for both personal and professional purposes. Zoom is a great and popular choice for web conferencing, with millions of meeting participants every day. With Zoom you can conduct live video chats and access meeting analytics – such as top users by meeting minutes. The screen-share is very easy to access as is the recording feature to save and document your sessions – although, only the host of the meeting has this right. And while you're having a brain-storming session and need a place to jot ideas down for everyone to see, Zoom's on-screen whiteboard feature keeps everyone on the same page. Zoom's free plan very generously allows you to host up to 100 participants in a video call.
Cons
As with any video conferencing platform, the quality can be unpredictable and the time delay between participants can get very frustrating. The audio and video quality can deteriorate to the point where it is unusable – and can happen at critical points in the meeting. There have also been a spate of recent security issues with unwanted parties/hackers 'crashing' into live video chats – to which the company has now introduced password protected live chats to mitigate these happenings.
Pros
Much like Zoom, GoToMeeting is a web-conferencing software which allows you to host business meetings online. If you have people, contractors, or clients outside of your time zone, GoToMeeting makes it easier to communicate needs around the world in an instant. The beauty of GoToMeeting is you can host very large meetings if you want. Options for up to 250 attendees are possible. That makes it possible to turn your meeting into a webinar, an all-company event, or a large-scale meeting with your customers. Because of this flexibility, your meeting options are almost unlimited.
Sharing is also very easy with GoToMeeting. If you have digital documents which you need to share with your team, you can make that happen instantly with this software.
Cons
GoToMeeting limits the chat function to chatting within the meeting. You're not permitted to create chat rooms within your company to help your teams collaborate before coming into the meeting. Think of GoToMeeting as more of a meeting tool than a real-time collaboration tool, even though you do have the option to share documents, your screen and presentations with others in real-time.
With all this talk on digital platforms enabling more effective internal communications and indeed business, you may assume we are in an age of shifting online as the news media likes to purport. But it's so much more than that. It's a generational mindset shift of how companies grow, engage and manage their relationships with their customers, employees and larger world in the experience economy. And it looks increasingly clear the situation will not fully go back to how it was: many employees for companies who have sent all staff home are already starting to question why they had to go in to the office in the first place…
In the next and final article in our Internal Communications series we look at the HR policies and guidelines required for digital platform use to ensure smooth-running operations.
Evoke International.

Evoke International.