You've got the business and you've lifted it off the ground. Great. But how do you market your awesome content with all the platforms out there? Our Digital Media Communications Creative, Laura Shaw, dives into the dainty details… 
How do you decide what platforms are good for you?
Broad strokes! You should start with (in no particular order): Facebook, LinkedIn, Vimeo, YouTube, Instagram, Pinterest and Twitter. If you are a new business, you might not have a fully developed website yet – which is the hub of all activity – but your social media is a funnel and support to that. When you work out your content strategy, branding and you know your messaging, you will inevitably have some kind of video that you want to make to represent your product or your service. For this, have a company YouTube to get your name out there because it's great for analytics. Vimeo is slightly more business oriented. However, both can serve as a repository of your work. The platforms are very different – YouTube is great for sharing and naturally does well with SEO.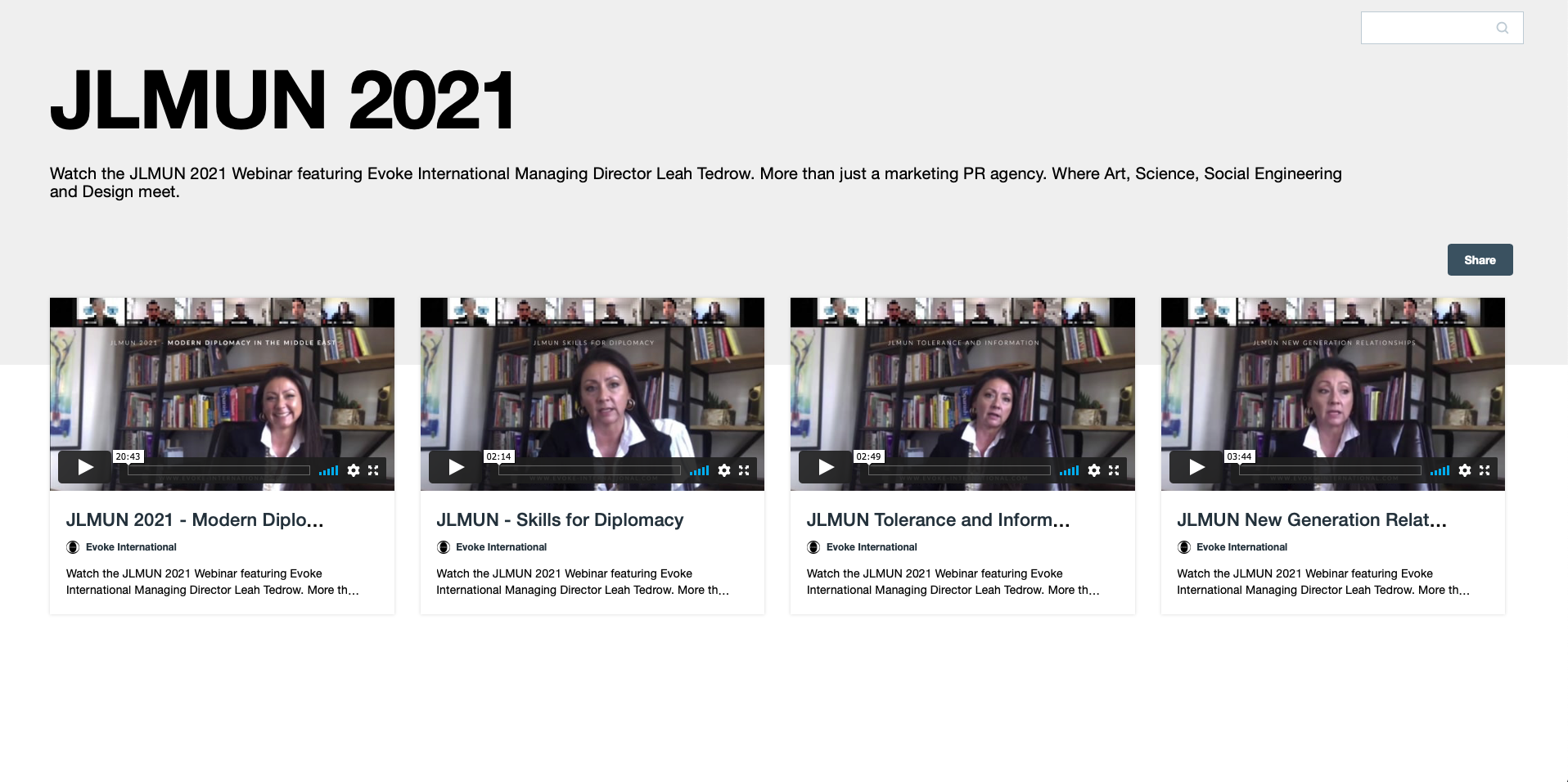 Is there a benefit to cataloging content in advance?
Yes because these platforms have a robust system in place to keep content as 'unlisted' – specifically on YouTube and Vimeo, where you can keep your work inactive until you feel it's relevant and ready to put out there. 
Do all of those videos have to be your own videos?
You can bring in videos of similar ilk! You can have a curated playlist where you can find content from other brands and slot them in to build up a eco-system of like-minded videos across many categories. 
LinkedIn and Facebook. Tell us about that in more detail.
The differences are very obvious but there are some blind spots. LinkedIn is where you place your business articles, team news and services – it's also primarily where growth networking occurs. LinkedIn is an opportunity for you to develop yourselves as an authority in the your industry. This does not limit you from acknowledging celebratory days like International Women's Day however and more 'fun' content. With Facebook, there are two levels: a page and a group. A page is for sharing stories of your brand in the form of blogs, creating a community with them, engaging and building trust with them. You can still create a business environment but it comes with entertainment value. A group can also have a business approach where selling techniques are incorporated for lead generation. Spoiler though: the lines between LinkedIn and Facebook are blurring more and more. We are finding that a lot more 'personality' is being injected into LinkedIn. 
Instagram. Pinterest and Twitter. Dive into those, please!
instagram is fantastic for product shots. It's a space for strong visual posts. It is better if you have created posts from scratch. This is not a platform to take other people's post and rehash them. This is where your creativity needs to come alive. If you do want to share something of note and value to your brand, you can share it on your stories. Twitter is an open network, therefore it's more news-based and sharing other people's discourse. If a brand were to see another brand's news article and it felt harmonious to their own values, they can retweet that message. The idea is to develop a conversation around that piece of content. Pinterest is a space for pictorial tutorials – much in the same way YouTube has its curated playlists, Pinterest is a repository of visual inspiration. 
What about the latest in the digi-sphere: Tiktok and Twitch?
If you really are creative and have time, get yourself on TikTok – it's set to be one of the biggest platforms to come. It's where you find quirky videos. Twitch is predominantly built for a gaming channel. It's so powerful though because it's live-streaming. What people don't know is that you can live-stream a masterclass. If you are a chef, you can conduct a paid tutorial.
How do you link all these moving parts together?

 
One piece of content can be cross-pollinated into all of these channels. You can dismantle a two-minute video advert i.e images, quotes, and turn different strands into other content for different platforms. Believe it or not, one video can turn into over a hundred pieces of content. True story.